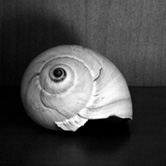 Areas of specialization include:
JUNGIAN PSYCHOANALYSIS & PSYCHOTHERAPY
Dream Work, Learning How to Follow One's Inner Guidance, and Art Therapy
SUPERVISION
Consultation with Analysts- & Psychotherapists-in-Training on a Jungian Approach to Unconscious Material, How to Hold a Jungian Frame, How to Work with Patients on Dreams
RELATIONSHIPS
Long-term Relationships, Separation/Divorce, Learning to Fight Productively, Healing from Breaches or Betrayals of Shared Values
PARENTING
Becoming a Family—Conception, Pregnancy, and Postpartum Adjustment; Working Well Together as a Family—Co-parenting, Family Stress, Self-esteem, Developmental Issues, School Problems
TRAUMA
Healing from Sexual, Emotional, Physical, or Spiritual Abuse Experiences
LIFE TRANSITIONS
Birth/Death, Initiations, Chronic Health Problems, Menopause, Retirement
FOOD/EATING
Food Issues, Nutrition, Exercise, Making Healthy Choices, Allergies/Auto-immune Diseases
WHAT MAKES JUNGIAN ANALYSIS UNIQUE?
The goal of Jungian analysis is to establish a working relationship between the conscious and unconscious sides of the personality. On a practical level, this can free up creativity and life energy, allowing one to develop into a richer, more complicated person, and provide more satisfaction in everyday life. The shift can happen through dream work, which brings up the unconscious point of view, or through art or other creative therapies. Or it can happen by allowing space for the unconscious to speak through depression, anxiety, and other somatic symptoms; through mistakes, or problems at work or home; in order words, through whatever doesn't seem to be working in one's life. When new aspects from the unconscious are integrated into consciousness, life expands and we become more whole, closer to who we are meant to be.
Individuation means becoming a single, homogeneous being, and, in so far as "individuality" embraces our innermost, last, and incomparable uniqueness, it also implies becoming one's own self. We could therefore translate individuation as "coming to selfhood" or "self-realization."
—C.G. Jung, Memories, Dreams, Reflections